Junior Team Tennis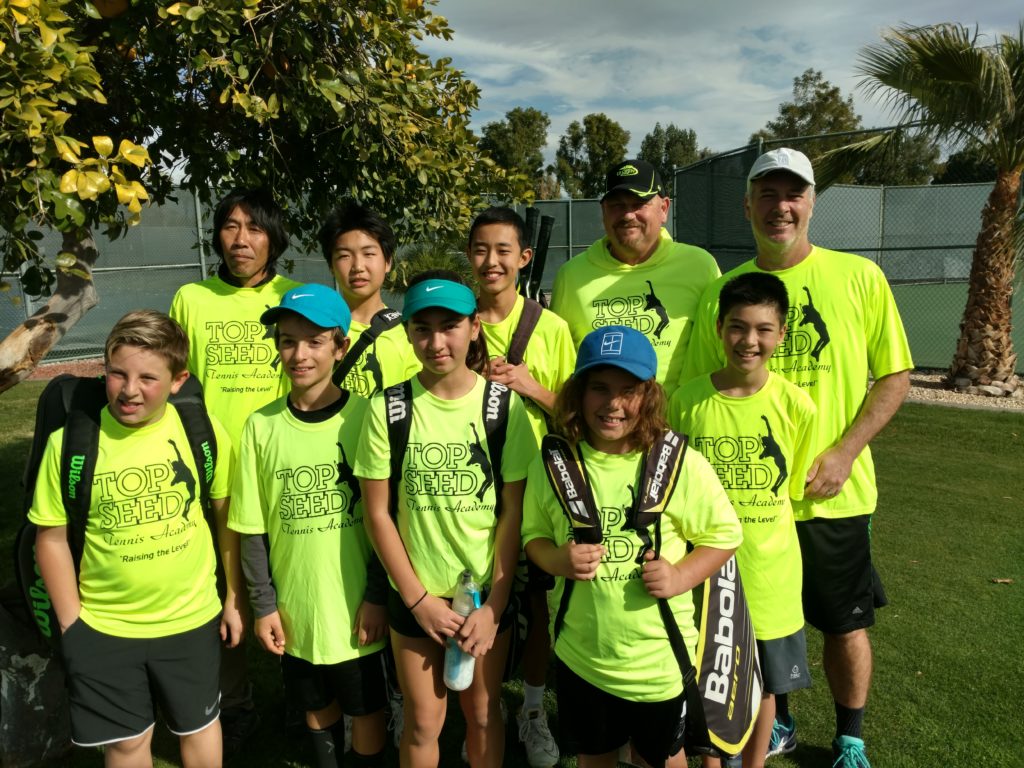 PICTURED ABOVE, OUR FALL 2016 SATELLITE TEAM AT THE SECTIONAL PLAYOFFS IN JANUARY 2017 AT PALM SPRINGS
Left to right:  front row – Drew Sacks, Kaveh Taheri, Kathleen Shiffer, Austin Lucca, Derek Shiffer.  Back row – Assistant coach, Hikaru Hayakawa, Souma Hayakawa, Daniel Korman, Coach, Jeff Richards, assistant coach – Jeff Shiffer
USTA Junior Team Tennis is designed for kids ages 5-18 and for players of all skill levels. After school or on the weekends, you can be assured that your kids are getting a lot of play time and all the benefits that go with that: exercise, time with coaches, sharpening skills in matches and much more.
Top Seed Tennis Academy participates in the San Fernando Valley League.  There are two age groups, 12 & under and 14 & under in two different levels, Intermediate and Satellite.   Our teams are by invitation only.  Learn more about USTA Junior Team Tennis via the link below:
http://www.usta.com/Youth-Tennis/Team-Tennis/
Please contact Jeff Richards if your son our daughter may be interested in participating.